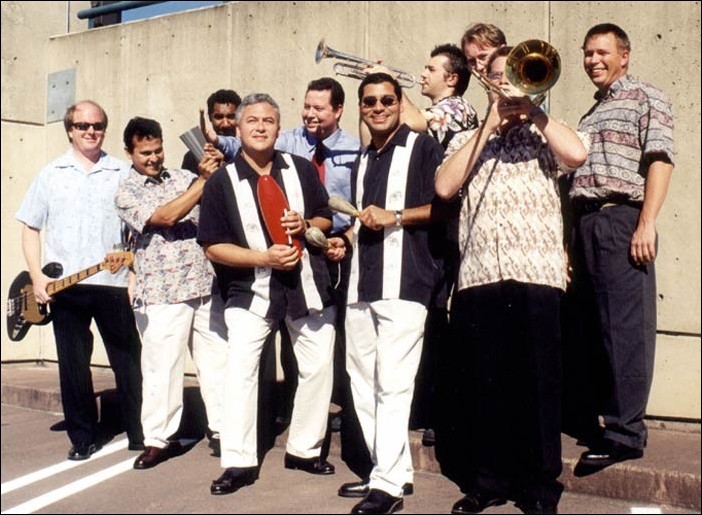 Eugene's premiere Salsa band!
Active Years: 1987 – 2007 (still perform occasionally)
"The 11-piece group has gone through many phases since its formation in 1987 by band leader and lead singer Fernell Lopez and former Lane Community College music students Enrique Rios, Alejandro Gonzalez and David Bender. They began as a Latin-jazz combination band, but around 1993, pianist Julio Jauregui turned Caliente's music into real salsa." – Source: Daily Emerald, April 2004
Members:
Fernell Lopez – lead vocals, conga & percussion
Enrique Rios – alto & tenor sax, flute & Yamaha XW-11
Alejandro Gonzalez – bass & vocals
David Bender – trumpet & fluegelhorn
Julio Jauregui – keyboard & piano
Keith Norris – trumpet & fluegelhorn
Alan Tarpinian – drums, timbles, percussion & guitar
David Van Handel – trombone
Freddie Vilches – vocals, bongos & percussion
Nathan Waddell  – bass (1993 – 2007)
Dana Heitman – trumpet (2004)
Sean Flannery – trumpet (2004)
Allison Rickenbaugh – vocals (2004)
Caliente performed along the West Coast and in Mexico.
1992 – Released album, "Volces Morenas".
One highlight for the band was an appearance as featured artists with the Eugene Symphony. Salsa in concert with full orchestral accompaniment!