Location: 3202 Jasper Rd, 2 miles east of Springfield, Oregon
The Cascade Club was owned and operated by Pat Mason, a major N.W. agent and promoter (Far West Amusements). Pat booked national acts and N.W. local bands to perform primarily on the weekends. The Cascade Club was mostly closed during the week and served as a recording studio under Lavender Label with layover for traveling bands Pat was booking.  It has been noted that… if a recording artist had a record being played on top 40 radio in the 60's they probably performed at The Cascade Club.
Pat Mason's Lavender label was out of Seaside and Springfield, Oregon.
Boxing matches were also held here in 1955 and 1972.
Building History
Originally was Granada Gardens
1/15/1947  The Cascade Club located on Old Jasper Hwy. Directions described as 2 miles east of Springfield, turn right at the Union Station.
7/3/1953  Listed as The Cascade Restaurant and Lounge (formally The Cascade Club) Open Sat. Nights
3/10/1962 Listed as The New Cascade
1968  The Lemon Tree
 1970-1972  The Cascade Club (held boxing matches too)
1972  Springfield Auditorium
1973-1974 Springfield  Cascade Club
Late 1970's Housed the flea market
1980-1982 Outer Limits (teen club)
1982 Fire destroyed building
Currently there is a Wildlife Refuge and the Agnus Stewart School in this location. Not sure exactly where the building was.
Music History:
Arlie Duff (mid 1950s)
Bobby Bare
Bobby "Boris" Pickett (c.1962) "Monster Mash"
Bobby Darrin (c.1959)
Bobby Vee (c.1960)
Brenda Lee (c.1960)
Brown Sugar (1972)
Buck Owens (4/11/62)
Buddy Knox and his Rhythm Orchestra (Jan. 1960)
Carl Perkins (c.1958)
Carl Smith (c.1960)
The Cascades (c.1962)
The Casual Teens (Buzz Cason's Band from Nashville)(c.1960)
Chris and the Sundowners (folk) from Portland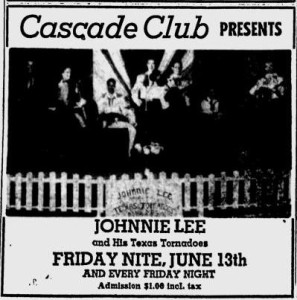 The Coasters (c.1950)
The Champs
The Checkers from Medford (c.1962)
Chubby Checker (c.1962)
Clayton Watson (Rockabilly, 1958, "Everybody's Boppin & "Suzanne")
Conway Twitty (c.1950s)
Da Hotz (May 9, 1973)
Del Rays from Albany/Corvallis
Dick and Dee Dee
Don Rich (c. late 1950's)
Donny Brooks
The Drifters (c.1963)
Duane Eddy (c. 1950)
Dorsey Burnett (early 50's and 1960)
Eddie Mack and his Orchestra (10/15/49)
The Farmer Boys (c.1960)
Fats Domino (c.1960)
Ferlin Husky (c.1950s)
Flames
Four Knights (1955-56?)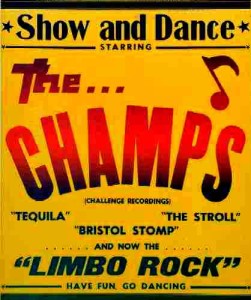 Four Panthers (1959)
Frank "The Dude" Conway (4/18/52)
Frosty Durland and his New Combo (7/21/51)
The Gems from Portland, OR
Gene Vincent (c.1956)
High Voltage (2/1973)
The Hondells (c.1964)
Ike Turner (c.1962)
Ike & Tina Turner Review (c.1960)
The Isley Brothers (c.1959)
The Jademen from Corvallis, OR
James Brown (c.1960)
Jan and Dean (c.1960)
"Jenks" Tex Carman (c.1950)
Jerry Lee Lewis (1/8/63)
Jerry Merritt and The Crowns from Yakima, WA
Jerry Brown (4/17/?)
Jerry Wallace
Jim Heard & his Ghost Riders (3/16/62)
Jimmy Bowen (c.1960)
Jimmy Clanton (c.1960)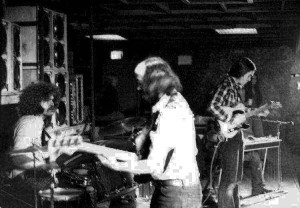 Jimmy Zito (11/26/48)
Jivin' Gene (c.1960)
Joe Hinton (4/17/?)
Johnnie Lee & his Texas Tornadoes (6/13/47)
Johnny Brown
Johnny Burnett
Johnny Preston (c.1960)
Johnny Tillitson (c.1960)
Karl Farr
King Perry (early 1950s)
The Kingsmen from Portland, Oregon (4/25/64)
Hollywood Argyles (c.1960)
Larry De Rieux and the Attitudes (1/1960)
Leon Smith and the Basics (c.1962) from Eugene with hit "Little 40 Ford"
Linda and The Caminos (Rockabilly, 1964) with hit "You Make Him Mad"
Little Jimmy Dickens & his Country Boys (12/28/70)
Little Junior Parker (4/17/?)
Liverpool Five (4/1965)
The Marketts – a.k.a. the Mar-Kets (c.1962)
Miss LaVelle (4/17/? 57′ or 63)
The Pentatones from Coos Bay
Paul and Paula
Paul Revere and the Raiders from Boise, ID (early 1960s) – Pat helped them get their start!
Ricky Nelson
Robert "Shamrock" Shannon (3/17/52)
Rod Bernard (c.1960)
Robin Lloyd – aka Round Robin (c.1960)
Roy Orbison (1961/1962?)
Sam the Sham and the Pharoahs (about 1965)
The Satans
The Sentinels (9/1/63)
The Shirelles (4/17 c.1959)
Skip Youman and his band (1947)
Susan Raye with Jim Kelly Trio and  Jimmy Patton opening (1971)
T Texas Tyler
Tommy Fox "Dixieland Five" from Eugene (3/15/52)
The Trashmen (c. 1962)
The Tunesmiths (1/1954)
Turkey Run from Eugene, Oregon (1974) (as Springfield Auditorium)
The Ventures from Tacoma, WA (c.1960)
The Versatiles from Corvallis, OR
Wailers (soul) from Tacoma, WA (1963)
Walter Bridges and his Colored Band direct from the Swing Club in San Francisco (12/20/47)
Wheel of Fortune from Salem/Beaverton, OR