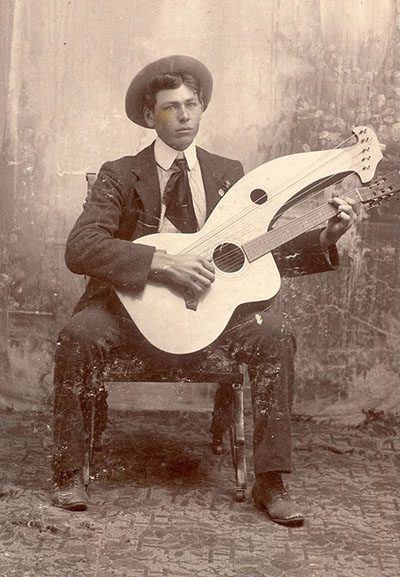 Oscar R Page was a logger / musician from Wendling, Oregon.
He was known for his Port Townsend-built Symphony Harp Guitar.
About Wendling – from Wikipedia: 
Wendling is an unincorporated community in Lane County, Oregon, located northeast of Marcola. Wendling's post office operated from 1899 to 1952. It was named for George X. Wendling, a local lumberman.
A rail line from Coburg, passing through Springfield and Natron, was later extended over Willamette Pass. A branch from Springfield to Wendling was constructed in 1902.