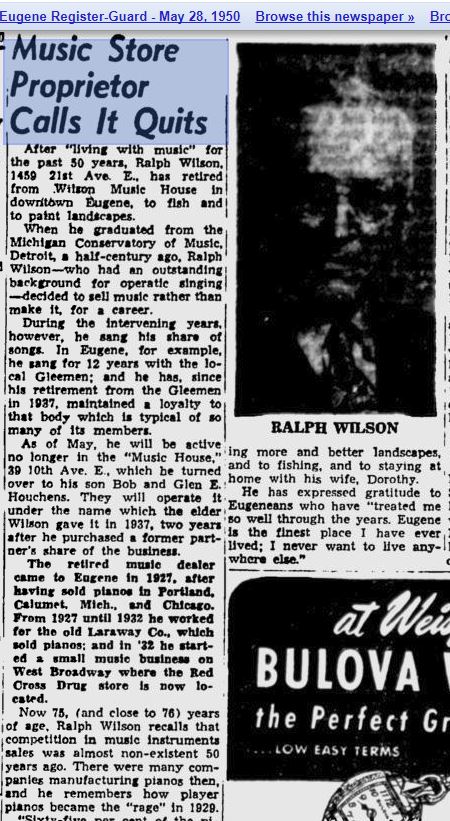 Active Years: 1937 – 1990's
Ralph W. Wilson (owner/operator from 1937 – 1950)
1932 – Ralph Wilson and biz partner open small music store on W Broadway
1937 – Re-opens under Wilson Music House at 39 E 10th Ave.
1950 – Ralph retires and his son Bob Wilson continues business
1970's – Moved to 806  Charnelton Street
1990's – New owner Ken Jennings and moves to 943 Olive Street (owner Ken Jennings, 1996)
About Ralph Wilson
Ralph Wilson came to Eugene in 1927. From 1927 until 1932 he worked for Laraway Co (piano company).
In 1932 Ralph Wilson started a small music business on W Broadway. In 1935, he bought out his business partner. In 1937, he changed the name to Wilson Music House. In 1937, Bob Wilson joined his father at the store and began learning the business.
1950, Ralph Wilson retired and turned over the business to Bob Wilson and Glen E Huchens.