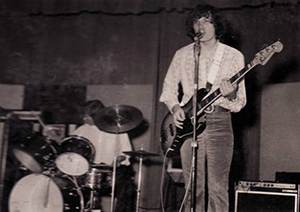 The Soft was a three piece band that played at many of the junior & high schools and parks and recreation dances, the Springfield Broiler Festival, Valley River Center, private parties, the Eugene Armory, and various clubs around Lane County. The three members were in junior high school with they started the band.
Active Years: Early 1970's
Genre: Rock
Base Location: Eugene Oregon
Members:
Bob Jones (Vocals & Bass)
Mark Leighton (Guitar)
Chris Seubert (Hammond)
Richard Deisner (Drums)
Gary Englemann joined the band after Bob Jones left.