Location: 222 E Broadway, Downtown Eugene
Building History
The Eugene Hotel opened its doors with dinner, dancing (to big band orchestras) and much fanfare on June 15, 1925. Many prominent people in business and hotel circles throughout the state attended the Grand Opening. The Americanized-Spanish architectural style, with cream-colored stucco finish, caused it to be recognized as one of the most handsome hotels in the Northwest.
Perisian Room – "Eugene's only downtown nightclub—favorite swingspot of University students. Only dance hall on University approved list. $2 a couple – no minimum or cover charge. Mixers available. No stags. "Perpetual" Art Holman and band make dancing easier (than it would be without them). 9 to 12—Saturdays only. Eugene hotel." – Source: The Ore-nter, 1944-1945
King Cole Room for concerts/dances (1962)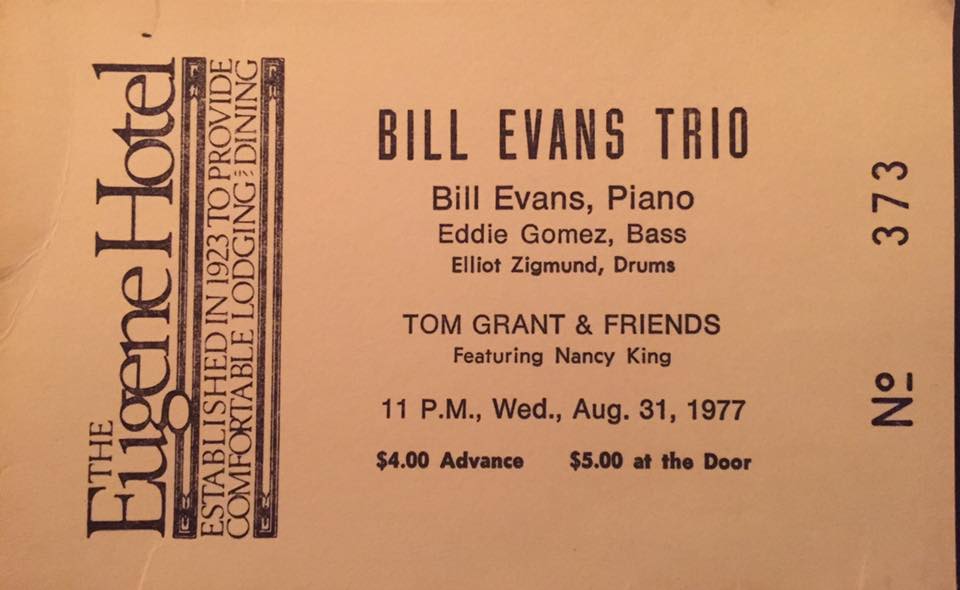 In the mid-late 70's it became a popular blues/jazz venue with Robert Cray, Curtis Salgato, and Lloyd Jones Struggle playing a lot as well as Sonny King (Nancy Kings' late husband).
Concert History
Lloyd Jones Struggle
Tom Fahey
Eddie Harris and his band (including drummer Akbar DePriest) – Sept 1976
Tom Grant & Friends, featuring Nancy King – Aug 31, 1977
Upepo – 1978
Robert Bailey and Shinola – 1978
Schwebke Brothers Band – 1978
Pleasure Jazz Sextet – 1978